Pawa IT Academy Recap: Summary of A Past Cloud Computing Event
Our Cloud Academy streamed online with various organizations across Africa tuning in! The four sessions covered were: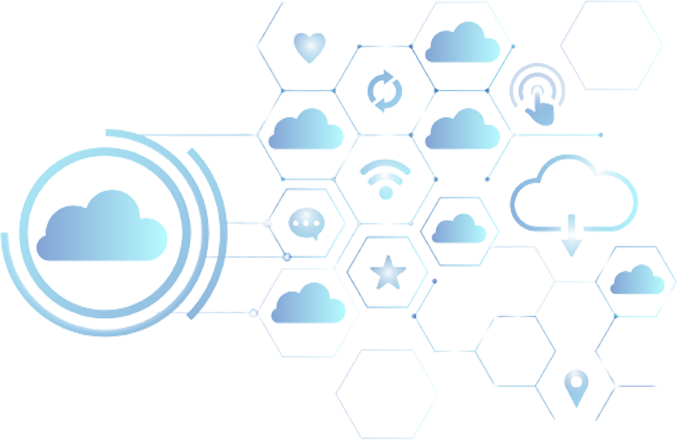 Pawa IT Academy Recap Session 1: Introduction to cloud computing
The inaugural lesson was a gentle introduction to cloud computing concepts and offered the attendees clarity of what it means to review cloud computing solutions.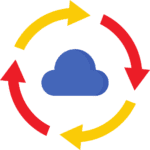 What is cloud computing?
Leasing, renting, or on-demand "purchase" of computing resources such as servers, networks, storage, apps and services; without direct active management by the company, but with the capability to rapidly create and delete resources, with minimal effort. Data is processed by cloud servers.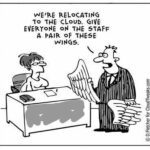 Why choose the cloud?
Over the last decade there has been a tremendous evolution from on-premises infrastructure to cloud. The cloud has enabled companies to reduce capital and operational costs, improve their virtual access to information their security and enablement of self-service provisioning of resources.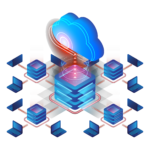 Business functions that could use the cloud
The cloud services offered on  GCP are suited to a variety of industries and use cases. These include communication, storage, and collaboration platforms; eCommerce platforms; website hosting; storing and streaming large amounts of data; systems and application hosting and hosting databases.
Cloud Infrastructure & Platform Service Providers
The 3 major cloud service providers include:

Essential Infrastructure as a Service Concepts you should know
These are the on-demand part of cloud computing definition. They are computing resources provided for a given purpose, e.g. Storage, Processing, analysis, etc.
This is important to note that Cloud providers do not have the same features, arrangements of resources and even billing rates. You should also always Compare but Note the difference between capabilities and possibilities in each provider against your NEEDS.
This refers to  Identity & Access Management. Here the principle of least privilege should always be applied in order to secure your resources.
Refers to the Geographical location of the servers on which your cloud resources are located. This affects compliance with data laws, Latency, cost and disaster recovery.

Cloud Network provides network interconnectivity between cloud applications, services and solutions to each other and to other external  "stakeholders" – users, applications, systems etc. The global network infrastructure plays a pivotal role in your ability to use the cloud in various ways, including routing your requests to your cloud application and data. Geographical proximity to your cloud resources plays a key role in the speed at which your users can access your website and resources.
Cloud services reduce the amount of management on the customer's end, however, the shared responsibility model means that the end-users are still required to account for some level of security. Cloud security consists of a set of policies, controls, procedures and technologies that work together to protect cloud systems, data, and infrastructure; from both internal and external cybersecurity threats. 
Security is a MUST both on and off the cloud
Some key best practices to be aware of include:
Strategy & Policy
Network Segmentation
Identity and Access Management and Privileged Access Management 
User IDs  & Password Control
Vulnerability Management

.

Encryption
Monitoring, Alerting, and Reporting
Disaster Recovery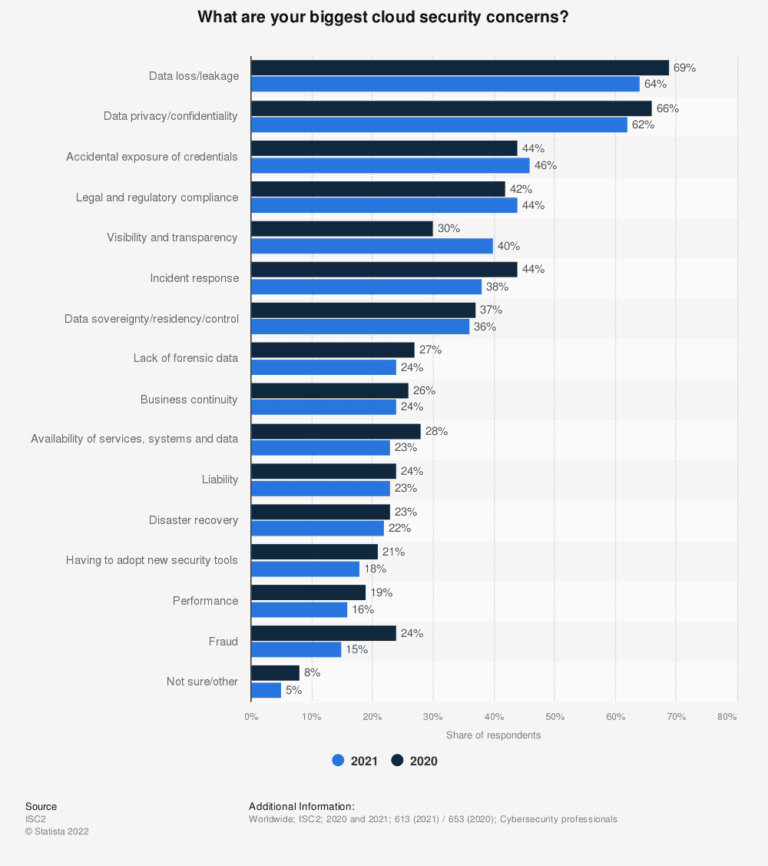 Where we come in as partners
We have been working to find ways we can deliver more value to our SMBs clients. We decided to develop and deploy an ERP Solution after realizing this is a one-way SMBS struggle.
With our ERP you get a battle-tested solution that will let you centrally manage your organization's processes and data in one place. Reach out to learn more about how you can eliminate data silos and gain better visibility.
Pawa IT Academy Recap Session 2: Beyond emails & Licenses: How to squeeze more from your workspace
The second session of the Pawa IT Academy covered a discussion that was beyond the normal emails and licenses that IT executives and business leaders are used to. We focused on the Software as a Service aspect of of cloud computing with a bias on Google Workspace.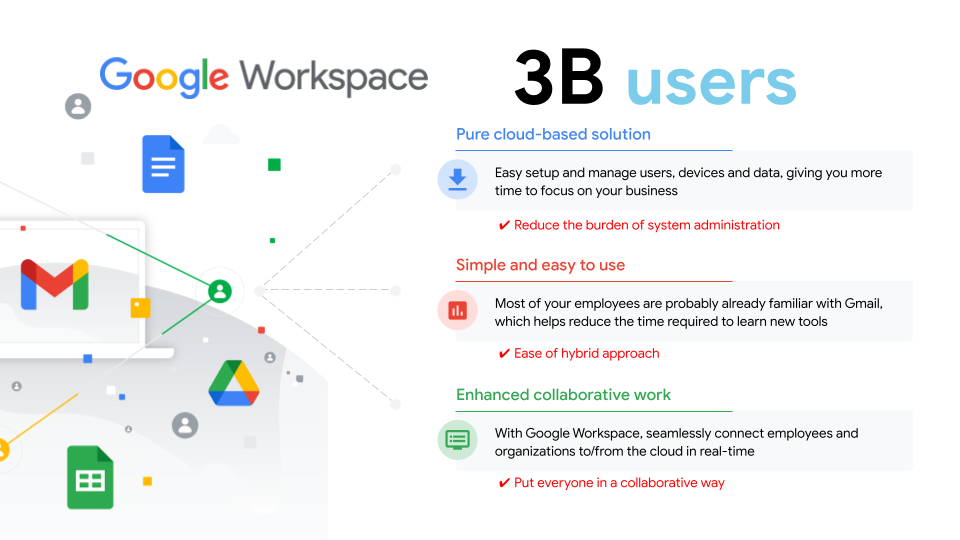 3 billion users have chosen Google Workspace globally as their preferred SaaS application. Notable global clients include Netflix, Carrefour, Salesforce and PwC. This is because Google Workspace stands out in the following ways:
Branding-Implement custom logo and signature to maintain consistent branding

Translation-Work with teams and clients from different countries and communicate seamlessly with Google's ability to auto translate Google Docs, Gmail and Meetings

Hold your video conferences using Google Meet that allows recording, live captions, and noise cancellation

Multi-layered email defense system that protects your organization from phishing attacks, viruses and data loss prevention
Store your information on the cloud with Google Drive. Share files with single users or groups in your organization with Shared Drives.

Access your files from any location, automatically save your work, edit documents with team members at the same time, open and edit Microsoft native files

Centralize support and access for manuals and resources via Google Drive and Shared Drives.
Make custom solutions such as an organization-wide email signature we recently developed that enables admins to automatically set email signatures for all users in the organization automatically and populates each individual's contact details and job title in the signature.
Group emails for generic accounts such as sales, marketing, customercare or HR

Free cloud identity licenses for users who don't need Gmail and Calendar

Mix different plans via Partial Domain Licensing (PDL): i.e Google Workspace Standard and Google Workspace Starter.

Delete Unused: while backing up the data in a backup account i.e [email protected]
Google Workspace Demos on Google Drive & Shared Drives, Content Compliance & Google Vault
Google Drive and Shared Drives
Email Routing and Compliance
Data Retention with Google Vault
Google Drive and Shared Drives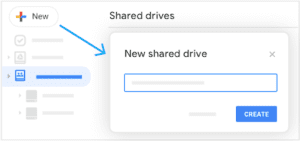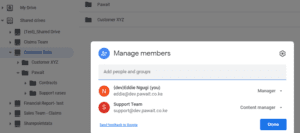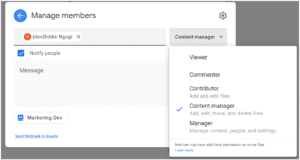 Email Routing and Compliance
Data Retention with Google Vault
Pawa IT Academy Recap Session 3: Mapping business needs and requirements to GCP
Delving deeper is what best describes the third session of the Pawa IT Academy. In this session, we help you understand the various aspects of Google Cloud Platform with demos on Google Cloud Console, GCP Virtual Machines, Cloud IAM, among others
What is Google Cloud Platform?
Leasing, renting, or on-demand "purchase" of computing resources such as servers, networks, storage, apps and services; without direct active management by the company, but with the capability to rapidly create and delete resources, with minimal effort. Data is processed by cloud servers.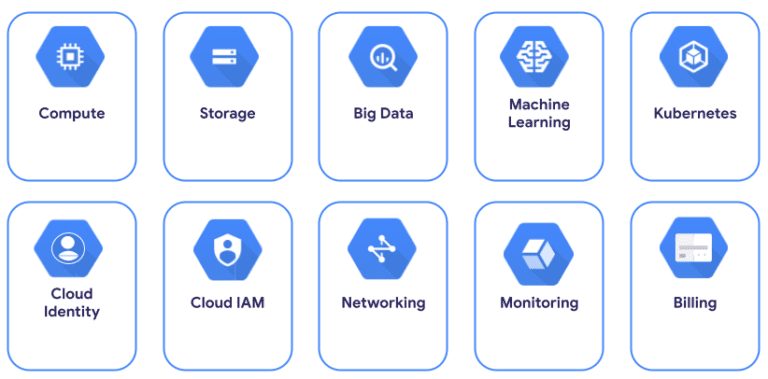 Why Google Cloud
Why SMBs choose Google Cloud
Why Google Cloud
Google Cloud has a clean, modern experience designed for easily deploying cloud services at hyper scale.
Google increases operational efficiency and optimizes IT spend.
You can easily create a machine type customized to your needs with discount implications up to 50% off.
Google has an amazing reputation in the open source community.
Why SMBs choose Google Cloud
GCP Concepts you should know and review for your business needs
A web-based interface that enables administrators to manage resources, track issues, break down costs and more.
Things to note include:
All VMs are not the same.

Your Load types define the configuration and specs that shape the machine types.

Know what loads or needs you have for your cloud. 

Cost, availability and other factors could also help you choose your VM/Family type, etc.

GCP VMs are customisable: Memory, vCPUs

Google VMs connect to each other and other GCP projects via a private internal IP address.

You can deploy and launch a docker container inside a Google VM? (1 per VM. See GKE)
GCP provides support for backup and disaster recovery needs for servers running in compute engine, other cloud providers (AWS & Azure) and also on premise.
Compute engine provides backup mechanisms such as:
Machine images: Used to clone the entire VM and also perform multiple disk backups.

Snapshots: These store the VM in its current state while active.

Custom images: These are disk images that are smaller than snapshots and machine images.

On premise to GCS backup via 3rd Party Appliances
What makes Google IAM tick:
Built-in audit trail: To ease compliance processes for your organization, a full audit trail is made available to admins.
Single access control interface: IAM provides a simple and consistent access control interface for all Google Cloud services
Fine-grained control: Grant access to users at a resource level of granularity, rather than just project level.
Google Persistent Disks provide "storage" for Google VMs.
Storage is located independently from your VM instances, so you can detach or move your disks to keep your data even after you delete your instances.
From your disks, one can create/re-create new VMs based on Snapshots, Images or Machine Images.
GCP Mapping for your business needs

GCP Demos on the GCP Console, IAM and Hierarchy, Unix and Windows VMs, etc.
GCP Console
Cloud IAM and Hierarchy
GCP Virtual Machines
Creating Snapshots and Images
Creating Google Cloud Storage
GCP Console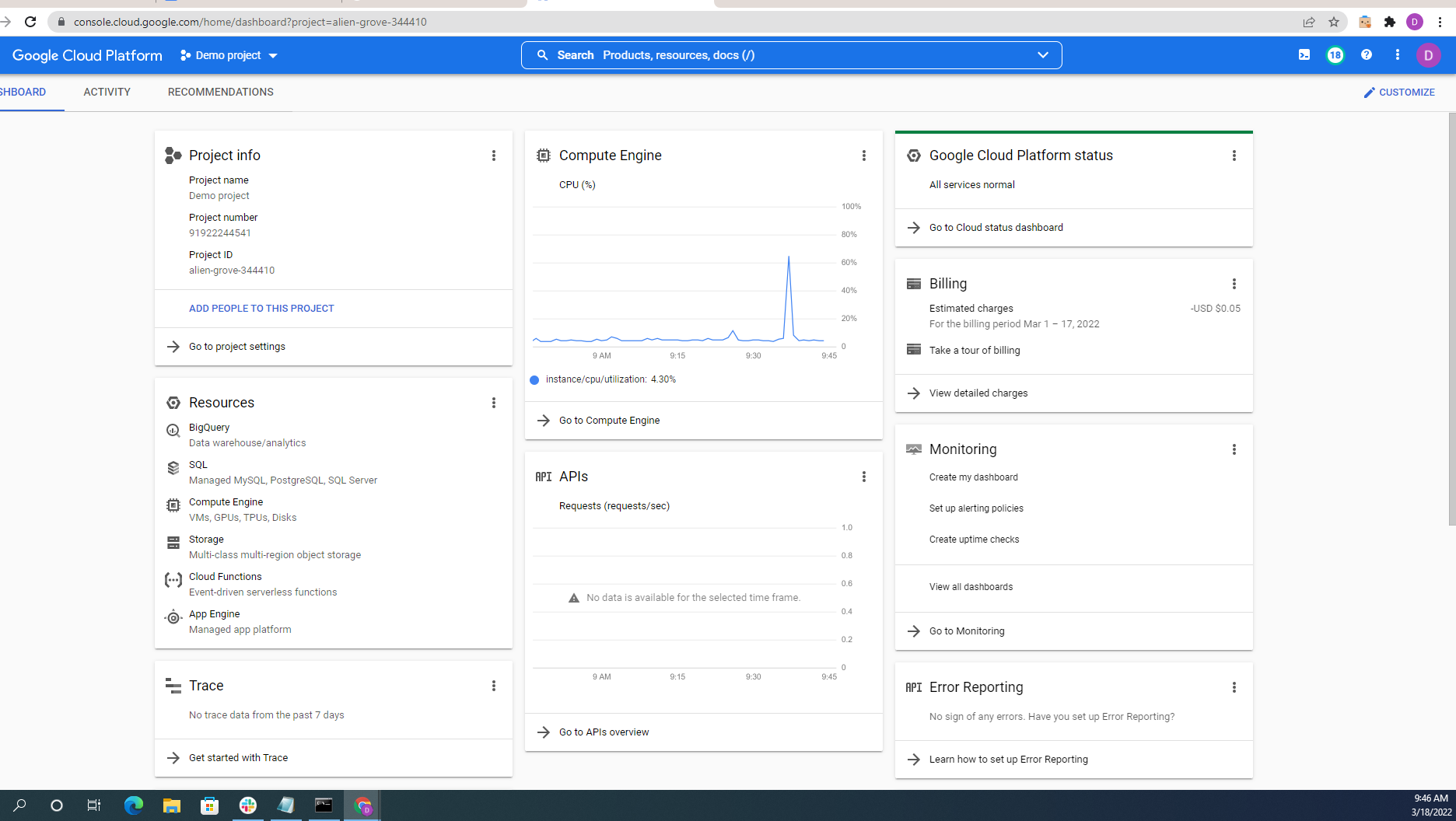 Google Cloud Console is a dashboard where you configure billing accounts, create and manage projects and manage all of your google cloud resources regardless of their data center location. It shows your project, project ID, and a unique project number.
Cloud IAM and Hierarchy
GCP Virtual Machines
Creating Snapshots and Images
Creating Google Cloud Storage
Pawa IT Academy Recap Session 4: Workplace transformation with tools and solutions for business workflows
Most businesses often find themselves using multiple applications to solve business problems. In the fourth session of the Pawa IT Academy, we looked at how organizations can go beyond the typical Google Workspace services to facilitate custom workflows within the organization and integrate thrid part applications with Google Workspace.
Create custom solutions using Google App Scripts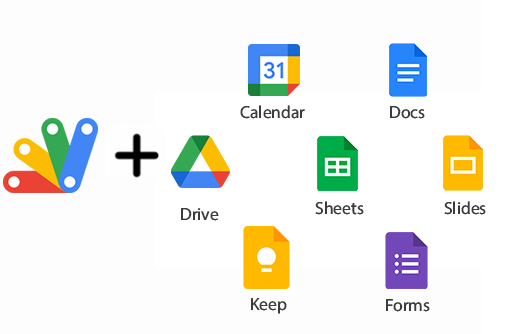 Google Workspace allows collaboration and generation of meaningful data. However, there may come a time when you may need to go beyond the typical services provided. Google Workspace can be extended using Google Apps Scripts that let you create your own custom workflows and integration with different services
Integration of Google Workspace with 3rd party Apps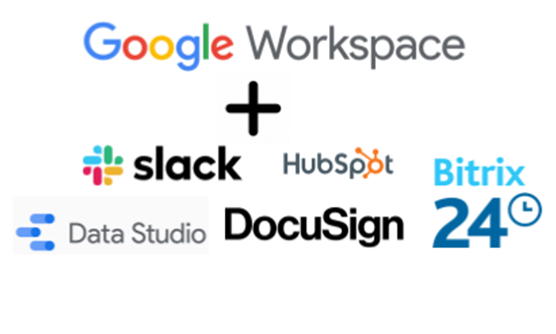 Google Workspace makes it possible to interoperate with 3rd party applications that you may already be using, e.g. Slack, HubSpot, Bitrix, Data Studio, etc.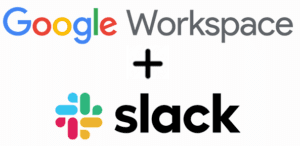 This integration allows Slack users receive direct messages for Google Drive notifications about newly shared files and requests for access. Recipients approve requests or launch Google Drive to work directly with the files.
Data visualization using Google Data Studio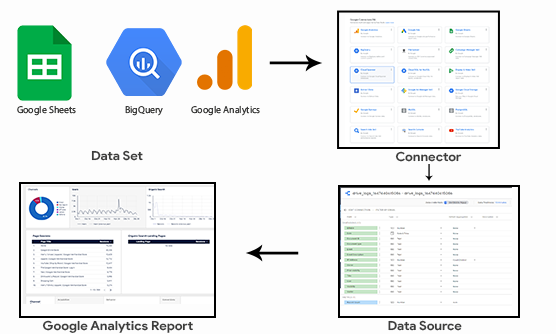 Business Intelligence tools (BI tools) are used by companies to make the right decisions about business problems. BI tools deliver data-driven evidence to help the decision-making process. Examples Include Data Studio and Power BI.
Data Studio is a FREE online tool for converting data into customizable informative reports and dashboards, Data studio enables you to:
Visualize your data through highly configurable charts and tables

Easily connect to a variety of data sources i.e. Google Analytics, Spreadsheets

Share your insights with your team or with the world.

Collaborate on reports with your team.

Speed up your report creation process with built-in sample reports.
Data Studio can be used by different teams to visualize different data from Finance to Sales. It tightly integrates with Google-based data sources like Google Ads, Google BigQuery, and Google Analytics.
What our attendees thought
"Thank you for the session. Quite informative "
Jackson Mwape- IT Engineer, Churches Health Association of Zambia
"Thank you so much, this was an eye-opener "
Brenda Awori-Communications Assistant, SEATINI Uganda
Thank you Pawa IT Team. Very insightful session
Twahir Hussein Kassim- CEO and Founder, Dunia Moja Networks
Considering the cloud? We would be glad to help you get started with:
$1000 worth of cloud credits for new organizations on Google Cloud Platform.

10% off on the transfer of your Google Workspace account.

10% reduction on your Google Cloud spend.
Get started today!