M-Pawa Graduate Trainee Program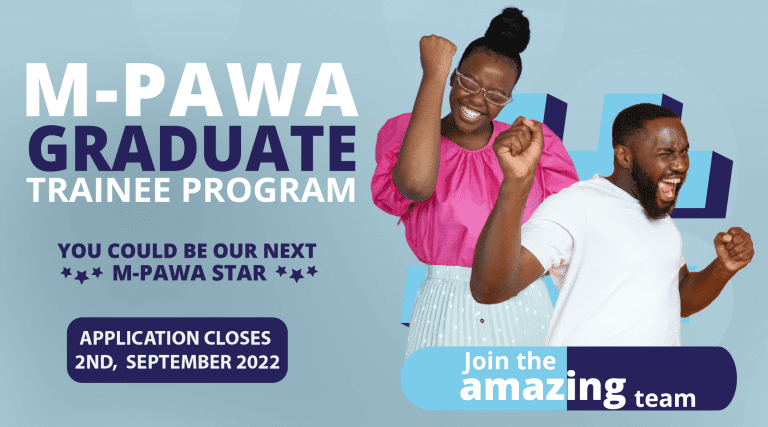 About the Role
We are looking for 2 Graduate trainees to work with our Customer Success team to deliver company growth and customer retention. We do this by building profitable engagements and delivering value offerings thereby retaining current customers. This is done in collaboration with our Cloud and Engineering Team, Sales and Growth Team, and Marketing Team.
Key Tasks and Roles
Onboard new customers and help them get started with our services.
Responding to customer queries and resolving customer issues.
Coordinating with internal teams to ensure that customers are happy with their experience with the company
Following up with customers to ensure that they are satisfied with their experience with the company and the products or services they received.
Providing information about products or services to potential customers who are interested in purchasing from the company.
Monitor customer health and identify customer churn risks.
Work closely with the sales team on upsells and cross-sells.
Take on special projects as needed.
Skills and Qualifications
Strong computer skills, including proficiency in Sheets/Excel
Have a can-do attitude.
Proactivity, have a strong what-could-go-wrong and how-to-avoid-it mindset.
Willingness to be hands-on.
Excellent written and verbal communication skills
Strong analytical skills and data-driven thinking.
Strong attention to detail and commitment
A strong desire to get things done and demonstrate urgency with small and big initiatives
Excellent interpersonal and diplomacy skills; ability to build strong professional relationships at all levels and cross-functionally.
Team player.
Driven by a passion to grow revenue through sales and marketing.
Education & Professional Qualification
Should have completed all coursework for their Bachelor's Degree in IT, BBIT, Sales and Marketing or any other  related field
Should NOT have graduated more than 1 year ago.
Keen to work or has previously worked in a professional environment is a great plus
Application Method
Send your CV and Cover Letter in PDF format to: [email protected]
Date: On or before September 2nd, 2022
Title your email as: Application for M-Pawa Customer Success Graduate Trainee _Pawa IT Ltd
Only successful applicants will be contacted