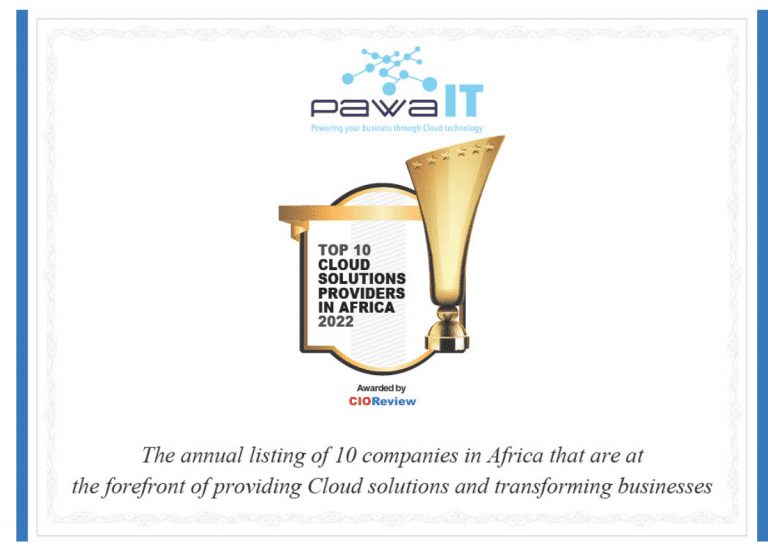 Pawa IT Solutions is a certified Google Cloud Partner that provides partner and reseller services in Africa, Europe, and the Middle East. It offers Google Cloud Solutions to businesses across Africa, including Google Workspace, Google for Education, and Google Cloud. Towards the end of 2022, CIOReview named Pawa IT Solutions as one of the top 10 Cloud computing companies in Africa at the end of last year. It was a significant achievement for the team and the brand as it strives to become Africa's leading premium Google Cloud provider. To get to this level of "Big Fish", Pawa IT Solutions has worked tirelessly to foster a culture of innovation and service delivery. To read the accolade on CIO Review click here: https://www.cioreview.com/pawa-it
Pawa IT has seen tremendous growth in both its customer base and revenue since its inception in 2013. The company's upward trajectory has been attributed to several factors, including consistency in service delivery and the provision of innovative customer-centric cloud-native solutions. With over 300 customers, Pawa IT's extensive market presence currently serves 23 African countries.  In its early days, Pawa IT collaborated closely with Google Apps Supporting Programs to be one of the few partners in charge of overseeing the deployment of over 200 Google Edu in ten African countries, including Kenya, Tanzania, Uganda, Zambia, and Rwanda. Using the Google App Engine, the company managed the deployment of over 100,000 students and created customized solutions such as hostel and accommodation booking systems and self-provisioning email addresses, which are still in use today. It was at this point that the culture of innovation and excellence in service delivery was born, and it is still a strong pillar for the company today.
Pawa IT has gone above and beyond in its cloud offerings, particularly in the area of workplace transformation, to provide additional free services that small and medium-sized businesses can use to grow and scale their businesses. It is important to note that the company, as a partner and reseller, does not alter Google Workspace plans' original pricing. Google has global market coverage, but it may not be able to adequately serve all markets. Pawa IT works directly with Google as a partner to provide partner services and negotiate discounts for its clients. As an added bonus, Pawa IT provides free training and consultation to its customers. The company is keen on identifying unique customer problems and how it can resolve these issues with the help of its Google Cloud experts. Notably, Pawa IT has a flexible billing cycle that allows its clients to pay via a variety of methods, including bank transfers, M-Pesa, cheques, and Paypal.
When the company became a Google Cloud Partner in 2017, its founder, Mr. Oscar Limoke, had a vision that guided the company toward providing innovative cloud solutions. From the long-term projects on Google Edu, the company identified pain points in the African markets and how Cloud technology would be the solution. Pawa IT targeted Small and Medium-sized Businesses (SMBs) that were struggling to become more agile and digitized, as well as to create a more collaborative, innovative, and efficient work environment. Pawa IT Solutions then started offering Google Workspace (formerly Google Apps for Business and G Suite), which gave businesses professional email and collaboration tools like Google Drive, Meet, Chats, Sheets, and Docs, which transformed how people worked in their organizations. Even though most businesses were downsizing and incurring losses in 2020 in the wake of COVID, most organizations saw the need for This resulted in the adoption of remote and hybrid work models and Pawa IT continues to bridge this gap by assisting businesses across Africa to migrate to Google Workspace and revolutionize how they work.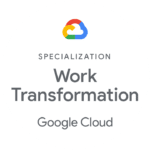 In an article published by Kenyan Wallstreet, Pawa IT CEO Oscar Limoke agrees that cloud adoption in the African market is slow, with most people seeing the value but failing to understand how it works, making them wary of cloud-native solutions. However, the cloud is at the heart of almost all business activities, from sending an email via Gmail or Yahoo to using One-Drive or Google Drive and hosting servers. Pawa IT understands these challenges and works with customers to make Google Cloud easier to use and understand. Pawa IT helps businesses in understanding how to solve day-to-day issues such as server and system downtimes by utilizing Google Cloud, which has the same security features and uptime as applications such as YouTube.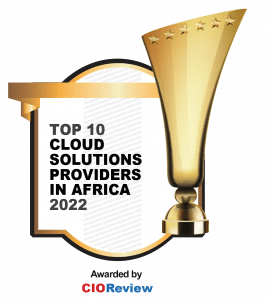 Pawa IT has always put the customer first. Last year, the Pawa IT team traveled to several countries to provide free onboarding and training to customers such as Botswana Post and Lintons Beauty in Kenya. This demonstrates Pawa IT's commitment to customer success and excellence. Pawa IT recently expanded its workforce to include graduate trainees to increase the organization's talent density and empower Kenyan graduates with skills that will help them advance their careers. The progress has been exceptional, and it is indicative of an upward trajectory toward cloud and workplace transformation.
The CIOReview award is indeed a green light for Pawa IT Solutions to keep up the good work while maintaining its culture of innovation and service delivery as its client base expands.