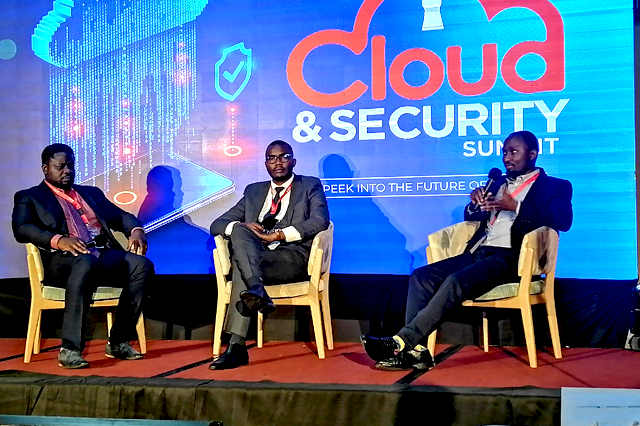 The 7th Annual Cloud and Security Summit was the place to be from March 17th to March 18th, 2022.  The event, which was hosted by CIO Africa, brought together the African Cloud and Security community to discuss themes such as cloud computing, digital transformation, and cybersecurity as vital tools for protecting company digital assets. A diverse group of thought leaders and policymakers from corporate and government institutions explored topics such as where technology is headed, the risks it faces, how businesses should adapt, and the opportunities businesses may use to create services that will meet future demands.
As a cloud technology provider, it was a pleasure to have the CEO of Pawa IT Solutions, Oscar Limoke, participating in one of the panel sessions at the cloud security summit. It was fascinating to hear him, as well as Michael Michie, a gaming and NFT enthusiast; Kayode Odeyeni, the Head of AI and Cognitive Technology at Ecobank; Hartnell Ndungi, the CDO at ABSA Bank Kenya, and John Kamara, the founder of Afya Rekod, address cloud convergence with AI for data-driven innovation. Timothy Oriedo, the Founding Chief Data Scientist at Predictive Analytics Lab, moderated the session that highlighted how most enterprises believe that the converged platform of cloud, data, and AI will drive important transformations in the technology industry landscape.
Most organizations and SMBs are being encouraged to keep their data in the cloud for security and cost-effectiveness reasons. As a result, corporations are storing vast amounts of data in several data centers, making data analysis through traditional methods virtually impossible. And that's where artificial intelligence (AI) comes in to save the day. AI allows businesses to examine data more effectively and make data-driven decisions.
"You need to analyze data before making decisions and before advising your clients. The data in the cloud is big and unorganized, AI will help to better plan it. It doesn't make sense for a company to invest in people to dig through, plan and analyze the data," Oscar remarked. He also said that the coming of the Cloud has made clear the importance of AI in making data-driven innovation.
True to Oscar's word, a study by PwC found out that 52 % of companies accelerated their AI adoption plans because of the Covid crisis. Just about all, 86% said that AI is becoming a "mainstream technology" at their company in 2021. A Harris Poll, working with Appen, found that 55% of companies reported they accelerated their AI strategy in 2020 due to Covid, and 67% expect to further accelerate their AI strategy in 2021.
With such studies and conversations, it is clear that even though the convergence of cloud, data, and AI is still at its infant phase, incredible advancements are imminent for organizations that adopt these strategies.