Google Workspace, formally G Suite, now packs an integrated workspace designed to be and function in a way that is truly helpful. Here is how you can do your best work, all in one space.
 Imagine a technology so seamless and intuitive that it feels invisible, yet anticipates our needs and augments our work so that we can maximize our time! That's Google Workspace for you in a nutshell.
Just like G Suite, all Google Workspace plans provide a custom email for your business and includes collaboration tools like Gmail, Calendar, Meet, Chat, Drive, Docs, Sheets, Slides, Forms, and Sites. Download this free guide to see what you can expect with Google Workspace.
ACCOMPLISH MORE WITH A SPECIALIZED PARTNER

As Google Cloud Partner for Africa, we deliver a connected, smart, more intuitive set of tools through Google Cloud that empower teams to do their best work. We are passionate about our customers and the Google cloud tech space.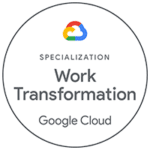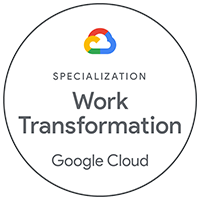 Our Work Transformation Specialization in the Google Cloud Partner Program stands as a testament to what we do best; transform workplaces.  We do our best to ensure our customers make the best out of Google Cloud.
MORE FROM PAWA IT SOLUTIONS