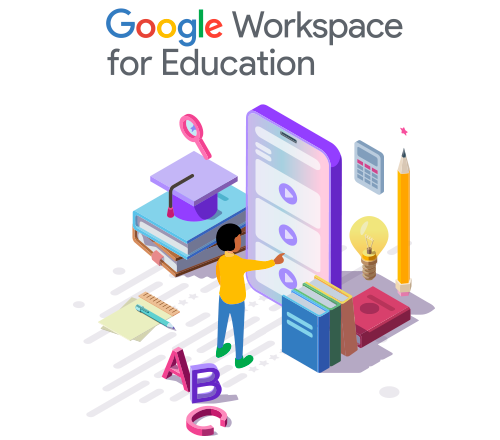 Last year saw a lot of transformation within the Education edition of google workspace. These changes ranged from rebranding the product and introducing new paid subscriptions, to functional improvements. Read on as we dive deep into some of the most notable changes within Google Workspace for education.
Rebranding and introduction of new SKUs (subscriptions)On February 17th, 2021, Google announced a rebranding of G Suite for Education to Google Workspace for education. This move was also accompanied by a host of new paid subscriptions and feature changes. Additional changes that occurred include:
Renaming of the previous SKUs
G Suite for education was renamed to Google Workspace for Education Fundamentals, whereas G Suite Enterprise for Education was renamed to Google Workspace for Education Plus.
New offerings were added, such as Google Workspace for Education Standard which adds additional security and builds on top of Education fundamentals. The Teaching and Learning Upgrade offers advanced video communication capabilities, additional tools within Google Classroom, and additional tools to aid academic integrity, while also building upon either Education Fundamentals or Education Standard. You can view and read about the different plans' features here.
Increased number of Google Meet Participants from 250 to 500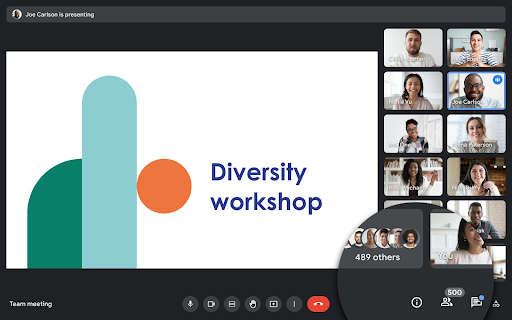 With Google Meet getting a fresh new look last year and some advanced features to help teachers better have control over their virtual classes, Google has now expanded the number of active participants within Google Meet to a total of 500 participants. This feature is intended to make it easier for Education institutions to conduct larger classes. This feature is currently only available for Education institutions using Google Workspace Education Plus.

Changes in the Google storage policy
Google had previously offered unlimited storage to Education institutions. This is set to change starting July 2022 for existing customers, whereby they will be shifted to a pooled storage model. Education institutions will be offered 100TB of pooled storage that will be shared between the users. For reference, 100 TB accounts for more than enough storage for over 100 million docs, 8 million presentations, or 400,000 hours of video. This model also allows storage to be easily managed across the entire domain, offering institutions better control over their storage experience on Google Workspace for Education.
Education institutions also have the option to purchase upgraded Google Workspace for Education editions such as Education Plus or the Teaching and Learning Upgrade, which both offer additional storage capacity to your existing baseline pool.
Customers who signed a three-year Education Plus contract in 2021 or customers currently on legacy Education Plus full-domain subscriptions who continue to renew their subscription through 2023 will have an additional 18 months after July 2022 (through EOY 2023) to use as much storage as they need.
To aid in this transition, admins have been provided with additional tools to help them optimize their storage use and allocate the storage. Google strongly recommends you calculate your domain storage so you can decide whether purchasing a new Workspace for the education edition is the right choice for you.
You can complete this action by using the new storage report and calculator for your domain as a super admin to provide better visibility into storage use. This tool will reflect both your current estimated storage utilization and anticipated pooled storage allocation based on the monthly active users and licenses at your institution. You will also be able to adjust certain variables in these reports (eg. users or Education Plus licenses, etc) to model future scenarios. For more information on storage across your organization, please also refer to Drive Storage FAQs.
Enjoy more seamless lessons from Google Meet
Google Classroom video meetings have been made easier and more secure due to an update released on October 4th, 2021. These changes to Google Meet in classrooms have made it more user-friendly and secure. These updates included:
Directing students to a waiting room until a teacher joins the classroom.
Students and teachers can now easily join meetings by clicking on the class meet link that is now accessible on the side of the class stream.
Participants are barred from joining a meeting and have to "ask to join" if they are not on the class roster.
The moderation tool has been improved such that users designated as "co-teachers" for a class will automatically be "co-hosts" in the meetings. This update also facilitates co-hosts starting meetings in the absence of the class teacher using the same link.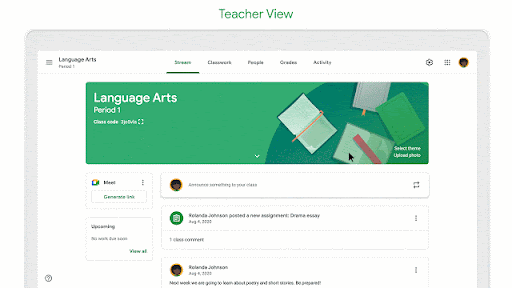 Coming soon
Some additional features were also released in beta last year and may make it to general availability this year. Some of the most exciting features include:
Automatically saving your response progress in Google Forms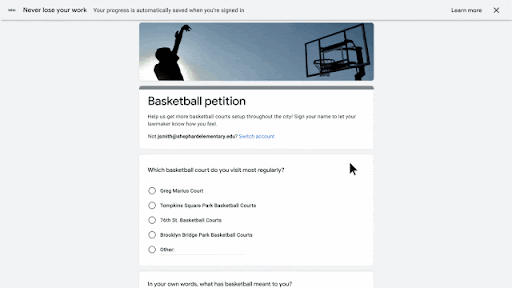 On 1st April 2021, this feature was announced and will let users responding to a Google Form, Quiz, or Quiz assignment in Classroom save their progress – of course, the user has to be logged in to their account in order for this to work. The user's progress on the form will then be saved as a draft for up to 30 days from the last editing date. This brings about an additional level of convenience since you no longer have to complete the forms in one sitting.
We hope this game-changing feature gets released and becomes generally available, as it will be an enabling tool for many users.