Cloud hosting solutions offer organizations such as yours the flexibility to host monolithic apps (static and dynamic websites in the cloud with Click to Deploy or customized solutions) and databases. As a Cloud Partner, we offer cloud hosting solutions that allow you to build apps faster, make smarter business decisions, and connect people anywhere.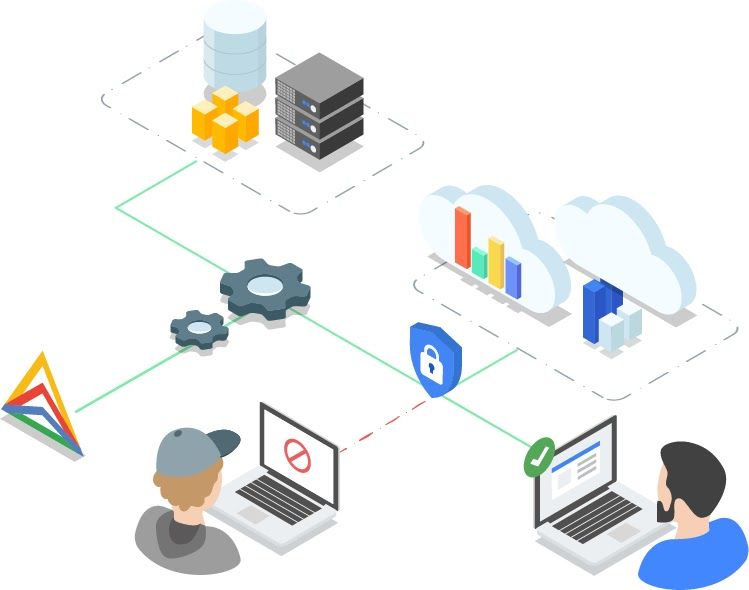 Cloud hosting solutions for your business needs
Deploy Google Web Servers in minutes
Launch Google Cloud Servers in just minutes and spend more time on doing what you do best.
Seamlessly manage Google Cloud Servers
Carry out hassle-free Google Cloud server management without any complications.
Experience optimized performance
Advanced cache and optimized Google cloud web hosting servers to experience optimum app performance.
$
25

Cloud Hosting in Google GCP cost efficient Machines E2 or Digital Ocean Machine droplets. Worldwide accessibility and worldwide storage locations. Includes 50GB disk storage with option to increase(Scalable) Support and available layer installed applications: Server Specs:2vCPU, 2GB RAM
Server engines: Apache(LAMP) or Nginx(LEMP)

PHPMyAdmin as a MySQL extension

Firewall rules: Default and Custom

Resource Scaling : Horizontal and vertical

Internal and external IP addresses

Bring your own custom domain or IP

Easily publish and manage DNS zones and records using a simple user interface

Optional: WordPress Pre-installed,

FREE Let's Encrypt SSL Certificates

Partner Management and Support
$
45

Linux Based Cloud Server ready for running supercharged SME websites based on GCP Cloud Support and available layer installed applications: Server Specs:4 GB RAM, 2 vCPUs, 100 GB HDD
Server engines: Apache(LAMP) or Nginx(LEMP)

PHPMyAdmin as a MySQL extension

Firewall rules: Default and Custom

Internal and external IP addresses

Bring your own custom domain or IP

Resource Scaling : Horizontal and vertical

FREE Let's Encrypt SSL Certificates

Easily publish and manage DNS zones and records using a simple user interface

Optional: WordPress Pre-installed,

Partner Management and Support
Get Quote

Spin up your own choice of virtual machine/cloud server (Bring your own specifications) by choosing and setting machine specifications i.e. custom RAM and Storage/choose a type and size
OS: Debian, Ubuntu, Windows Server

Server Engines: Apache (LAMP) or Nginx (LEMP)

PHPMyAdmin as a MySQL extension

Firewall rules: Default and Custom

Resource Scaling : Horizontal and vertical

Internal and external IP addresses

Bring your own custom domain or IP

Easily publish and manage DNS zones and records using a simple user interface

FREE Let's Encrypt SSL Certificates

Optional: WordPress Pre-installed

Partner Management and Support
Pre-built open source apps
Get started on cloud hosting